Become An Authorized Bella Retailer
And Show Off An Amazing Sink Collection.
Now you can become official, by signing up for the Bella Authorized Retailer program. Everyone in this program gets listed in the "Find a Dealer" section of the Bella Website.

We also have special pricing (and even free in some cases) on the Bella Showroom display and sample sinks to get you started!
To sign up for this program, simply do the following:

1. Fill out the online application form below.
2. Register an account at DomainIndustries.com (if you dont have one)
3. Setup and display your showroom display!
Bella is a complete package sink with superior quality, and amazing price points. It's a sink both you and your customers will love. Get started today, and see what makes Bella Superior Stainless Steel.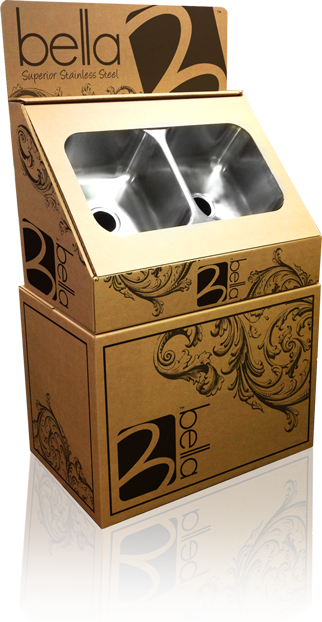 Bella is a registered trademark of Domain Industries, Inc. The Bella logo is a trade trademark of Domain Industries, Inc.
Copyright © 2007-2012 Domain Industries, Inc.